CYBERJAYA, 17 FEB 2022 – It has been a very challenging year to the telecommunications and multimedia consumers with the planned shutdown of 3G Network by 31 December 2021. The aim was to enable Service Providers to provide faster and better 4G experience. However in reality, before they can even look forward to an improved experience there are consumers that are still facing network issues and some do not even have coverage at all. 
The JENDELA Quarter four report stated that 94.03% of all populated areas receive 4G mobile coverage as of 30 September 2021. Despite that, there are still many complaints reported in the news especially in Sabah, Sarawak, and rural areas, that consumers are experiencing bad or no coverage at all. Furthermore, the availability of 4G network with the percentage of time spent connected to 4G should not be the benchmark to measure the achievement of network quality as reported by OpenSignal but instead the consumer experience should be considered.
"With the shutting down of the 3G Network, consumers are limited to two choices: either to have internet with 4G Network, or no internet at all. Even after Movement Control Order (MCO) due to COVID-19 pandemic, there are still consumers that are heavily dependent to faster internet access. Consumers are hoping with the closure of 3G can provide better 4G services. This would be beneficial to consumers due to the dependency on internet services in daily life such as:
Working from home due to quarantine

Entrepreneurs venturing to e-commerce that are rapidly developing

Students studying from home and taking exams online due to fears of COVID-19 pandemic
Therefore, CFM urges that the upgrade of the 4G Network and subsequently 5G be accelerated immediately for the benefit of the people and the country." said CFM new Chairperson, Encik Muhammad Radzillah.
Malaysian Communications and Multimedia Commission (MCMC) and Service Provides need to be more active in addressing the problems faced by consumers. Among the steps that can be taken is nationwide cellular service audit as suggested by several parties. This will include a more accurate picture of consumers 4G experience. Consumers who are still facing network issues should promptly report to MCMC and their relevant Service Providers to solve this matter expeditiously.
Jalinan Digital Negara (JENDELA)
Website: https://jendela.my/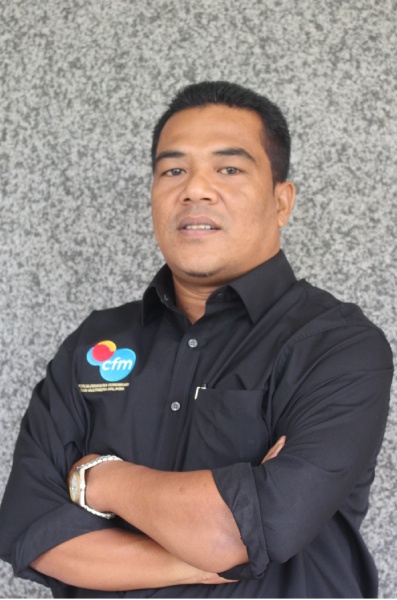 Encik Muhammad Radzillah – PEKOMA 
_____________END______________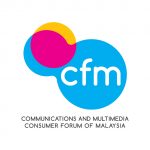 About CFM
The Communications and Multimedia Consumer Forum of Malaysia (CFM) were established and designated by the Malaysian Communications and Multimedia Commission (MCMC) in February 2001 as an industry forum under Section 189 of the Communications and Multimedia Act 1998 (CMA). It is a platform for the industry and the consumers/public to make coherent and constructive contributions to service improvements and policy developments.
CFM is tasked with, amongst others, to promote the growth of Malaysia's communications and multimedia industry and the protection of consumer interests by fostering the highest standards of business ethics and behaviour through industry self-governance. CFM also facilitates complaints redress on communications and multimedia services.
If there are any unresolved complaints regarding communications and multimedia services, consumers are welcomed to submit complaints through:

COMPLAINT PORTAL

(integrated system with MCMC)

OFFICE

CFM

Malaysian Communications & Multimedia Commission (MCMC) Former HQ,

Jalan Impact, Cyber 6,

63000 Cyberjaya,

Selangor
For more information and useful tips, please visit our portal and social media page:
PORTAL CFM
CFM SOCIAL MEDIA

Facebook: consumer.forum.malaysia

Twitter: @cfm_malaysia

Instagram: @cfm_malaysia