How Can This Happen?
Using our smartphones have now become second-nature to most of us and we have a constant need to be continuously connected and be reachable at all times. However, CFM still receives reports from consumers who have been traveling overseas, complaining about their high mobile services bill and most of the time, this is due to the ignorance of the complainants themselves.
Paying more than RM50 for a message might happen if you unknowingly activate your Service Provider's (SP) Unlimited Roaming Package when receiving a call/SMS/message after switching on your smartphone just as you land in a foreign country. Once activated, there is usually no way to deactivate paying the fixed amount, even though you have no intention of using the plan while overseas.
What Should I Watch Out For?
AUTO-REGISTRATION/AUTO-ACTIVATION

:

Some SPs provide automatic registration or activation of international roaming packages.

ROAMING PARTNER:

ALWAYS connect to your SP's designated international roaming partner.

PACKAGES:

Choose between unlimited calls/SMS, unlimited data or both, and for different amount of days.

QUOTA/INTERNET SPEED/FAIR USAGE POLICY

:

Check the data quota, the internet speed, as well as the Fair Usage Policy, practiced by your SP 

VALIDITY

:

Most 1-day packages start from 00:00 hrs to 23:59 hrs MALAYSIAN TIME.
What Can I Do To Avoid This?
Contact your mobile SPs

and get all necessary details on how much it traveling with your smartphone costs.

Pay attention

to all SMS notifications sent by your SP.

Inform those important to you

that you will be traveling overseas and to only call in cases of emergency only.

Deactivate

call forwarding to the voice mailbox.
For Those Travelling on a Shoestring…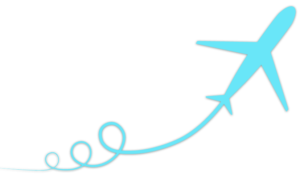 Get

a local sim card or an International Roaming sim card.

Failing which, try living on

free public wifi

only.
#YourRightsOurPriority #CFMmalaysia  #Roaming #ICYMI