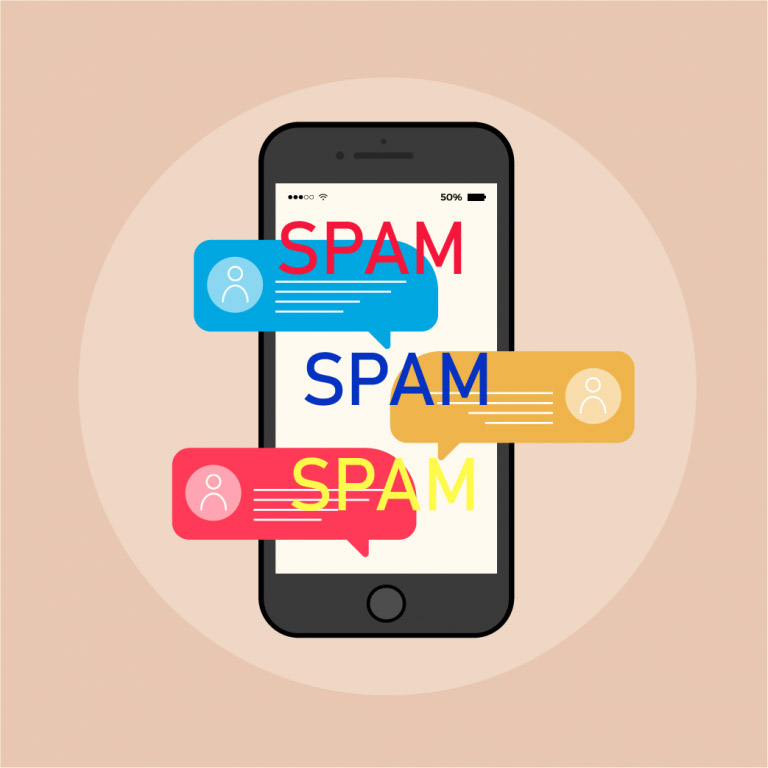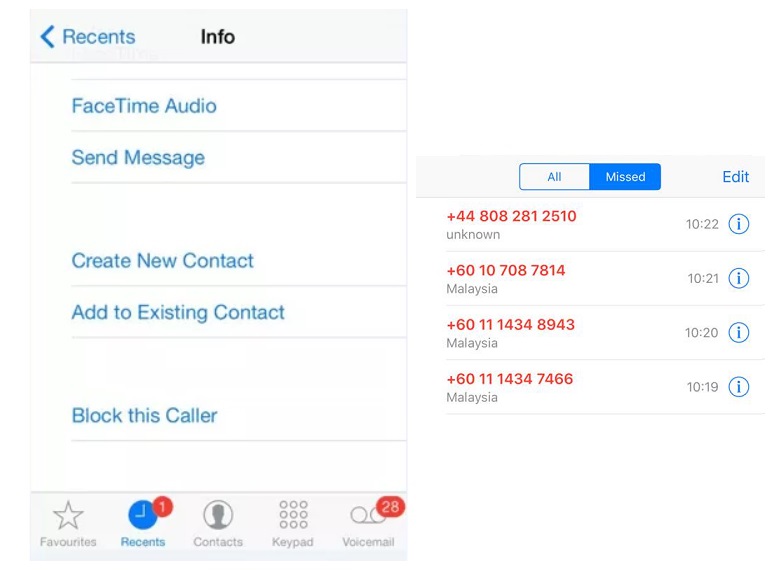 Got a SPAM text lately?
If you think you're getting spam messages sent to you, check out these steps:
Is it definitely spam? Legitimate marketing messages usually come from a short code or company that you recognise because you've given the permission in getting their messages or updates, or because you've used their services. Find out more

about 

shortcodes

here ->

https://www.consumerinfo.my/know-stop-sms-advertising/
Check the type of message:
If the message came from a shortcode, or it asks if you want to stop receiving these messages, reply Stop All to stop them or follow the instruction on the message received to stop them.
If you've received the message from a mobile phone number or any other untrustworthy source, DO NOT reply. 
What to do when you get a SPAM SMS?
If you are certain it's unsolicited spam, then:
Don't click on any links unless you're 100% sure they're genuine.
Don't respond to any suspicious messages.
Don't ever provide any personal details – most companies won't ask you to confirm bank details over text message.
Remember that if it looks too good to be true, it probably is.
Do take a snapshot of any unwanted message (as a record for report purposes)
Do block and report via your phone's interface.
Do report it or make a complaint to your respective service providers. In Malaysia, if you're worried about the SPAM messages you've received, you can report to MCMC for assistance via portal aduan.skmm.gov.my.
Tips : How To Block SPAM messages on iPhone
Tips #1. Go to Phone app > Recents, tap the small blue icon on the right-hand side next to the phone number or contact that you want to block. Scroll down the screen and you'll see "Block this caller", tap it.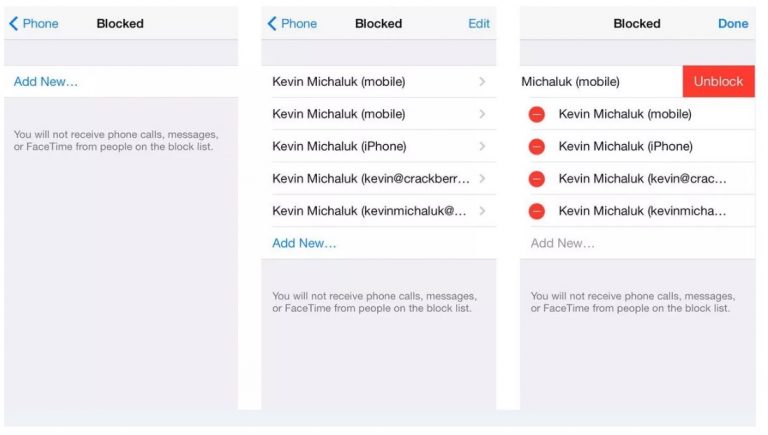 Tips #2. Go to Settings > Phone > Call Blocking & Identification, tap "Add New" to add phone numbers that you want to block from your iPhone.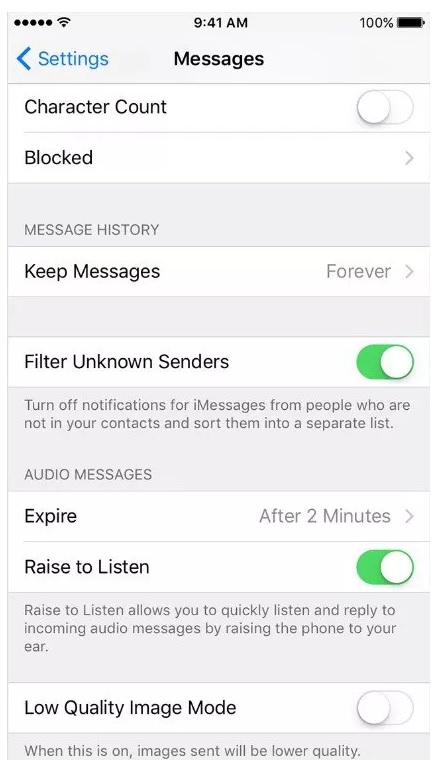 Tips #3. Filter Spam iMessages and Texts
Every time you receive a spam message, generally they are not saved in your Contacts. But how to stop them on iPhone? Actually, you can filter spam messages by turning on "Filter Unknown Senders", which is one of iPhone's built-in functions.
Step 1: Go to Settings > Messages and turn on Filter Unknown Senders.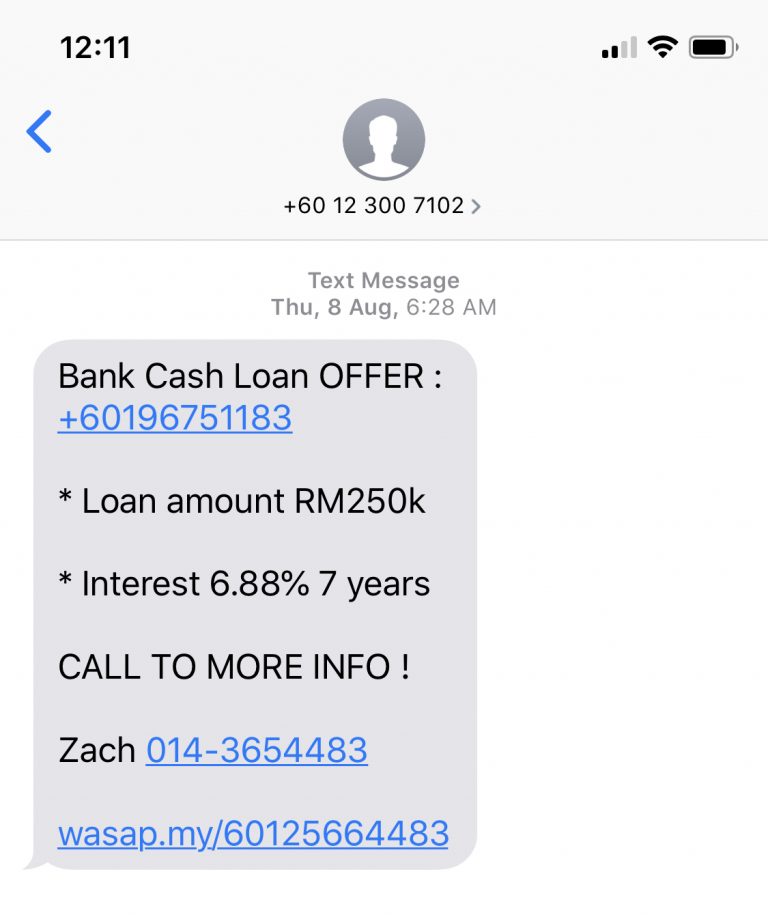 Step 2: Go to Message app, tap "Unknown Senders", here are the messages that you just filtered manually.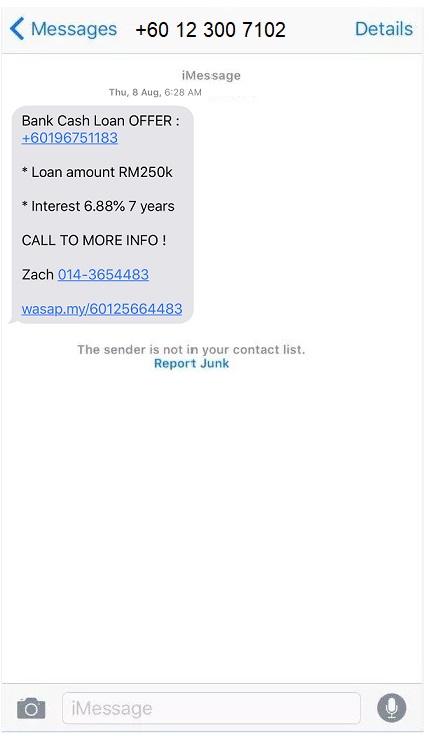 Step 3: Click on the spam messages to see the details. And there is a Report Junk link under the message. You can tap it to report the spam.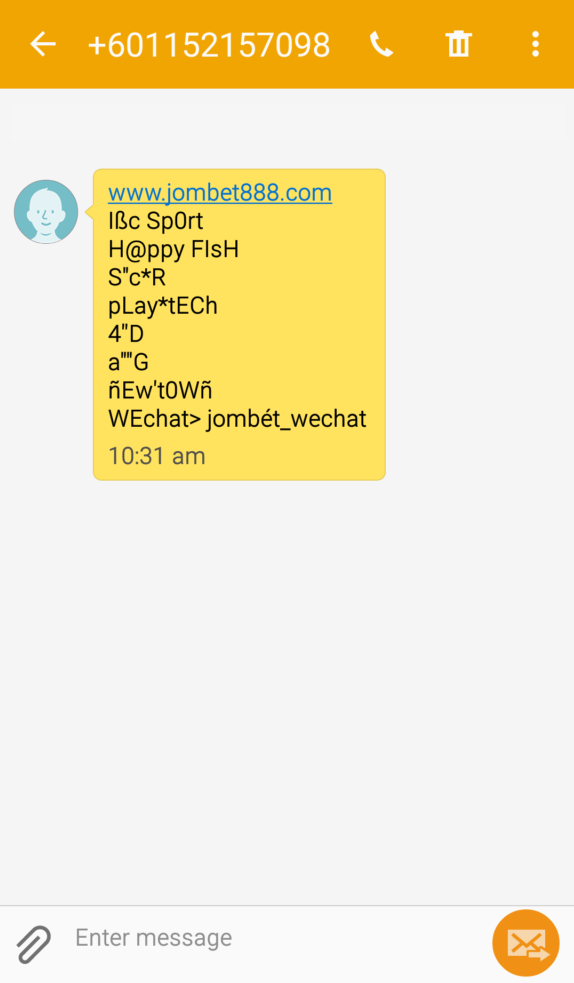 * * * * *
Tips : How To Block SPAM messages on Android
1. Using Android SMS Spam feature : Add to Spam Numbers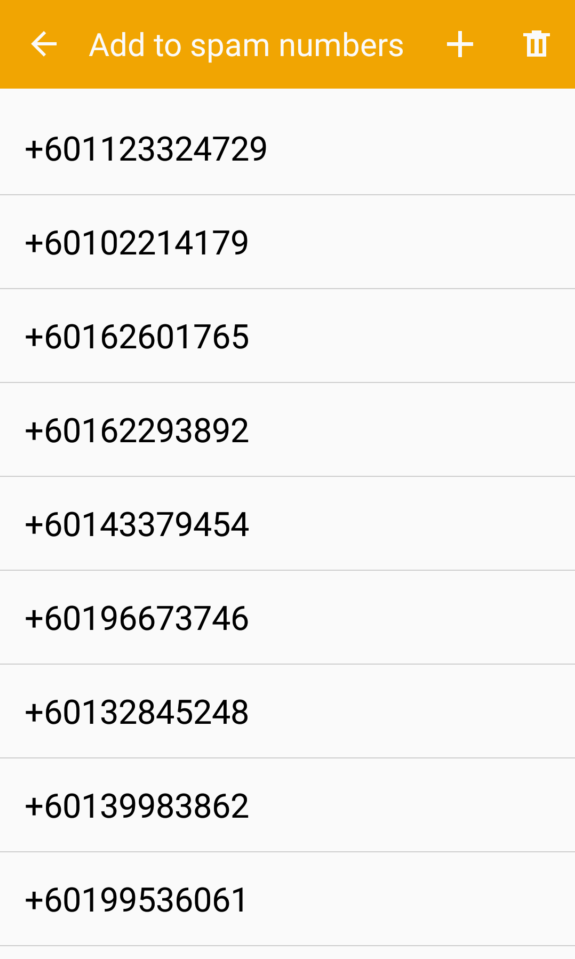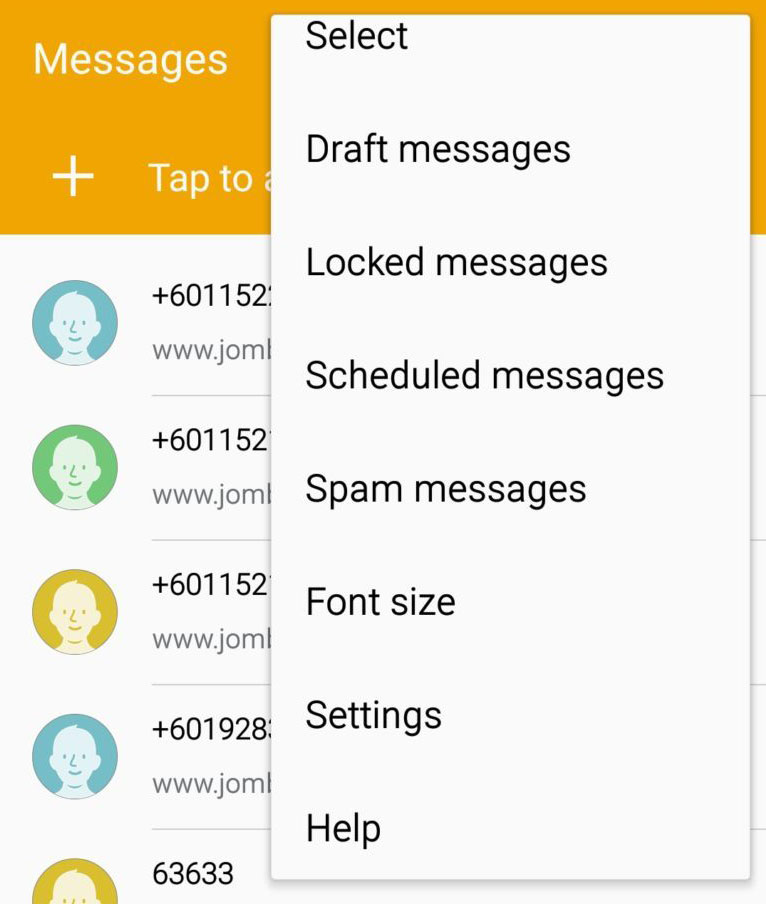 2. Spam Filter : Detect Spam by phrase
Step 1 : Navigate to SMS Settings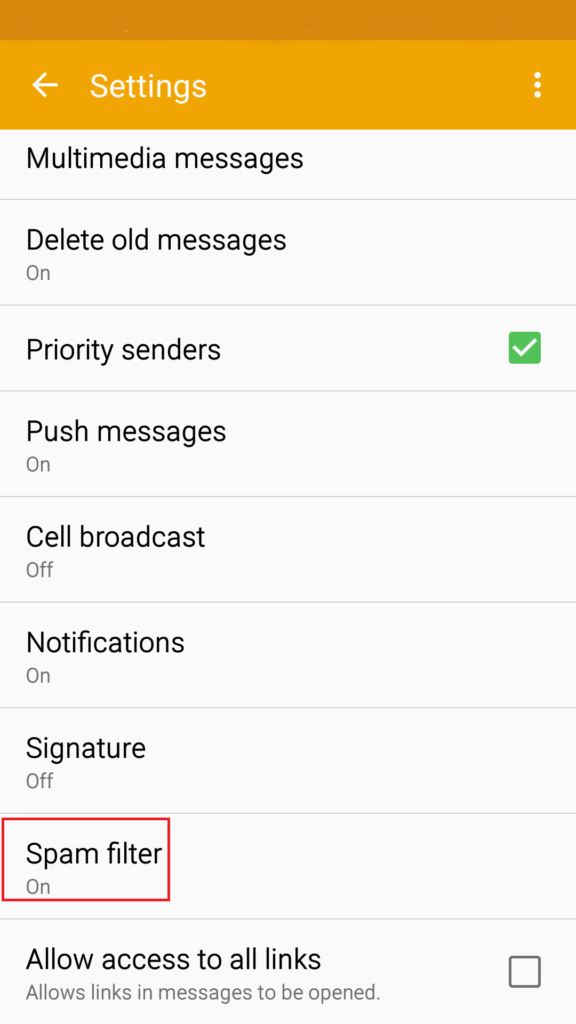 Step 2 : Make sure that the "Spam Filter" function is enabled , click on the Spam Filter button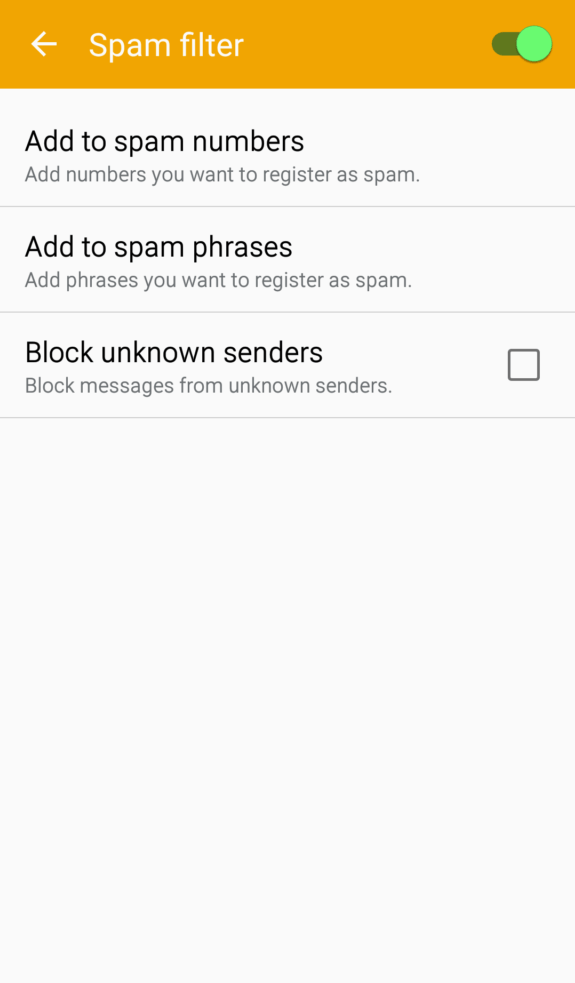 Step 3 : Click on "Add to Spam phrases"
This will enable the spam function to filter by words or phrases instead of number. This will work if the sender is sending from same message from different numbers.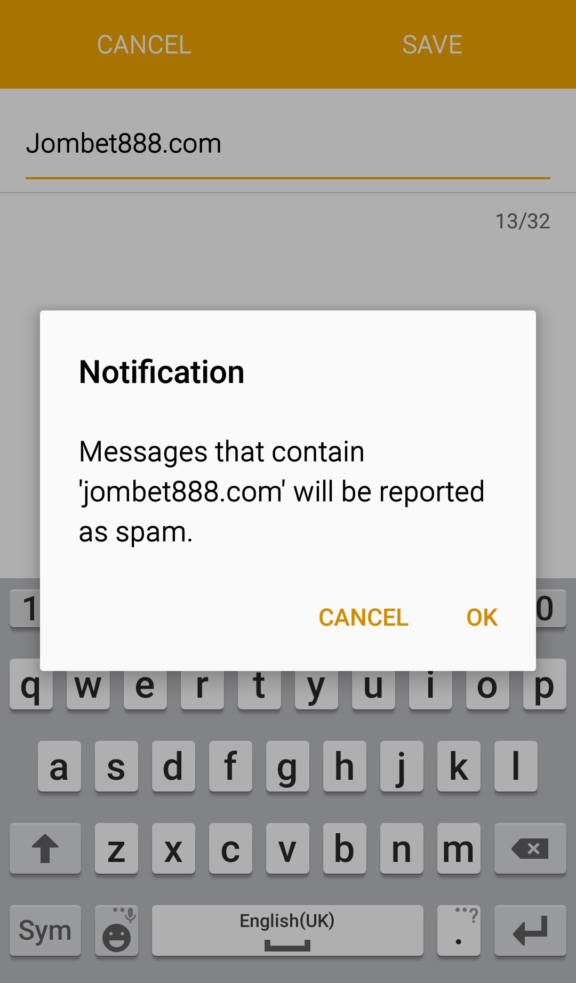 Step 4 : Add the phrase to Spam
You can add any phrase that you consider as spam. For this case, any sms that is sent to your phone with phrase "jombet888.com" will be considered as spam. One potential disadvantage of adding phrase is that any legitimate SMS sent from your friends will also be considered spam if it consist of the phrase. One rule of thumb is not to be too generic on the spam phrases.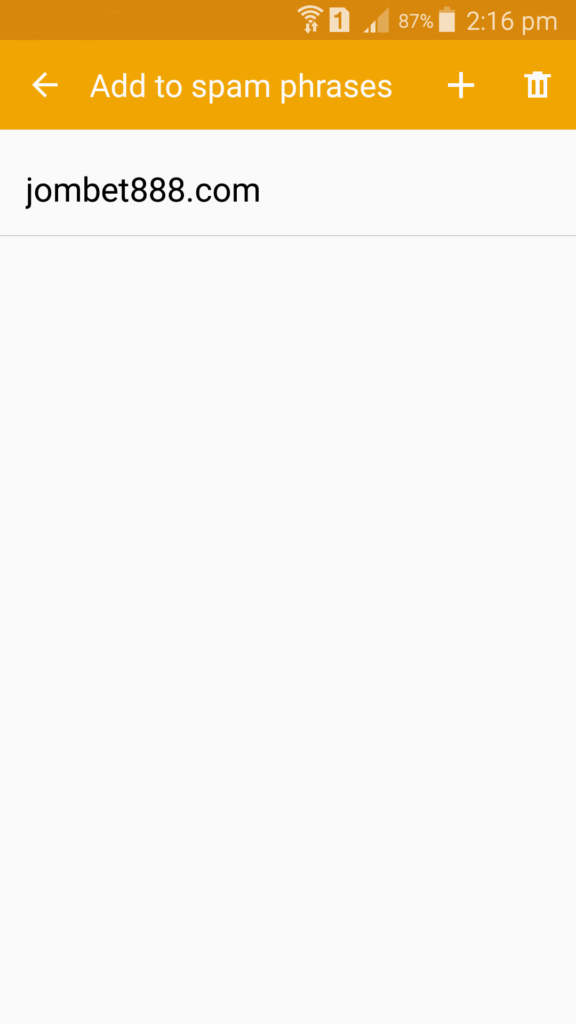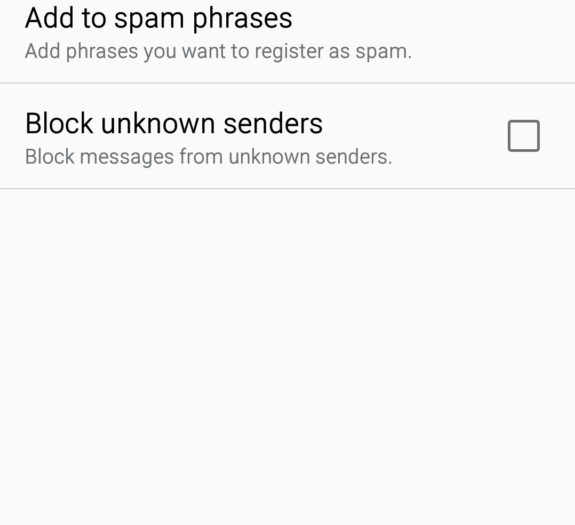 Now the spam rules will be created. These SMS spam will be diverted directly into your SPAM folder. This feature can also be applicable to all phrases. You can also add these phrases into the list.
#CFMmalaysia
#YourRightsOurPriority
#GetSmarterWithConsumerinfo