~Master storyteller Quek Shio Chuan talks about how he got into theart of filmmaking and his directorial journey~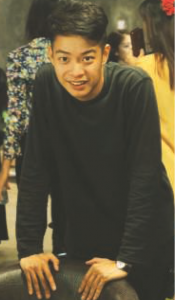 "AS A FILMMAKER, YOU HAVE AN INHERENT responsibility to create content that imparts a beneficial, uplifting message."
-Quek Shio Chuan-
When I was still an undergraduate at UTAR in 2008, my lecturer persuaded me to participate in the Astro Nextgen Contentpreneur Awards. My submission called Contaminated won the award for Outstanding Music Video. I took part again next year with a documentary called Tidal Tales. This won the Revolutionary Documentary and Phenomenal Art Direction award. I've never looked back since. I'm currently attached to Reservoir Production as a director and with them I've had the opportunity to work with a number of high profile clients and you'll have seen some of their commissioned work on TV like Yuna's Sparkle music video for Samsung as well as Strangers and Young Hearts for Petronas.
I find realising the visions of my clients gratifying but my passion remains in film making. I love making films that have a positive message about them. As a filmmaker, you have an inherent responsibility to create content that imparts a beneficial, uplifting message. While it's easy to make a film watchable by throwing in something trendy or controversial, it's a test of the true filmmaker's craft to do so without such sensationalism. I also love exploring fringe characters in society like the autistic guy from Guang and the mortician in Sunflowers. These people are all around us and I'd like to share their story with the world.
I dream to expand my portfolio to be a feature film director one day over my current featurettes and commercial work. Currently, there isn't much of a calling for English language features in the Malaysian film industry as the most successful ones are primarily in the vein of the usual gangster or ghost movies. What broke the mould last year was Journey the movie – it's the most successful Malaysian film ever. I aspire to create something as beautiful one day. For those who've just started their journey in filmmaking, don't be afraid to turn your ideas into films. If you don't shoot it, it will still just remain an idea. The best way to master the art is to do it yourself so you can learn where your shortcomings are and avoid them in the future. Practice makes perfect.
CINEMA FANTASTIQUEBrowse the links and enjoy some of Shio Chuan's finest wor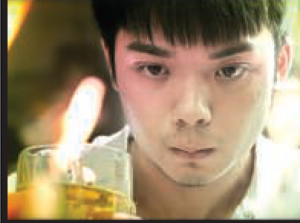 GUANG
A tale of two brothers, one of whom is autistic called Guang, his struggles to adjust to daily life and the simple things he enjoys. A very touching piece.
bit.ly/1lPRD4C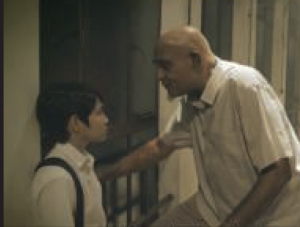 SID & BARRY
An experimental film that explores the themes of life, death and rebirth as well as the interrelationship between birds and seeds. Weird and wonderful…
bit.ly/1geSZ3T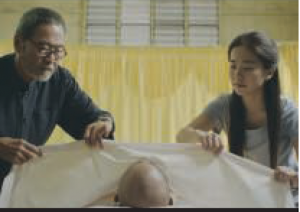 SUNFLOWERS
A struggling makeup artist trying to make it in the big city initally manages to land a job though she soon finds out that her clients are rather unique and somewhat quiet… 
bit.ly/1jVOJfn