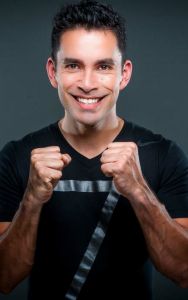 ~A veritable household name, Kevin Zahri is a paragon of fitness dubbed as Malaysia's Fitness Guru. Fit as a fiddle, he's also a man of many talents who is not only an acclaimed fitness coach but a published author, TV host and a model too. He takes time off to talk to SHOUT! about the man behind the image~
How did you get started becoming a fitness guru?
I originally started getting fit out of self interest while I was pursuing my engineering degree at Northeastern University in Boston, USA. I enjoyed it so much that I pursued my official American Fitness Training of Athletics (AFTA) certification though I didn't do it with a mind towards my current career. It all just happened to fall in place.
If you weren't a fitness guru, what would you have been doing?
I am an engineer by training and a geek at heart. I do my own web development so I would likely start a web venture of some sort.
How do you as a fitness guru start your day?
I actually start my day in a rather relaxed fashion. I don't work from an office so I start my days enjoying the view from my balcony with a relaxed routine.
How do you unwind and relax on the weekends?
I have the freedom to dictate my own schedule so everyday can be either a "weekend" or a "working day". Most of my work events fall on weekends. During my free time, I play sports, watch football, travel or play a few games on my console.
What is the fitness regime of a fitness guru like?
I don't really have a fixed fitness regime nor do I work out everyday. I do enjoy variety though so I mix my weekly exercise regime of gym work – I usually hit the gym two or three times a week – and mix it up with golf and other sports. I am not much of a runner but it's a personal preference. It isn't about quantity rather quality when it comes to workouts.
With the amount of delicious food that Malaysia is known for, how do you actually avoid gaining weight here without starving yourself or exercising like mad?
It's alright to enjoy yourself 'to a degree' on a daily basis. That is the crux behind my 'Jom Kurus' fitness programme. It is never about starving yourself or undergoing a strict diet. It's all about balance and enjoying life is part of that balance.
What was the proudest achievement in your life?
Becoming a father. I am blessed to have two young ones in my life that mean the world to me. It truly gives you the greatest sense of accomplishment, purpose and meaning.
How do you reach out to your fans?
I am on most major social media platforms like Facebook and Twitter. My website www.kevinzahri.com is the nexus of where I reach out to fans and let them know about any ongoing social media activities and campaigns that I have.
How has digital and social media impacted the course of your career and your life?
Digital and online media has made it possible for me to work from home. Even as I am doing this interview, I have my little one sitting next to me in a coffee shop. This in itself is priceless to me and my family.
What plans do you have in the future?
I would like to focus on growing my name and brand in and outside Malaysia.
Have you had any problems with your digital devices or with any subscribed services? If yes, did you address the complaints to your device and service provider and were they resolved satisfactorily?
It rarely happens but not all web and digital services are as reliable as they want you to believe.
Did you know that you can address your unresolved complaints about your service provider to CFM?
Yes, but sometimes the issues I encounter are not big enough to raise a complaint.
KEVIN'S PICKS
Kevin Zahri's favourite apps revolve around social media and finance apps to track his investments.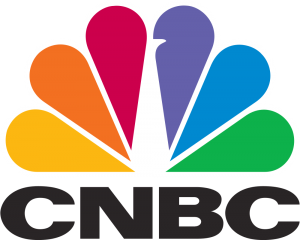 CNBC
Free, Available for iOS and Android 
This handy app gives you real time news from the CNBC network as well as market data and financial information at your beck and call.
Eurosport
Free, Available for iOS and Android
If you're a sports fan this app is considered an essential download. It gives you news as well as updates on everything from F1 racing to tennis.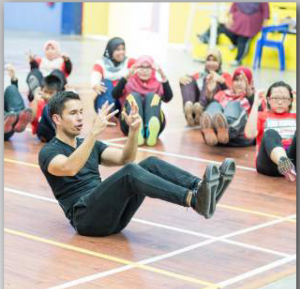 Eurosport
Free, Available for iOS and Android
If you're a sports fan this app is considered an essential download. It gives you news as well as updates on everything from F1 racing to tennis.
MoneyWiz – Personal Finance
RM7.19 on Android, US$4.99 on iOS
Compact yet efficient finance software that helps you get a handle on your finances. It also has handy reminders on paying your bills and how much you have to last until your next paycheck.
Bloomberg Business
Free, Available for iOS and Android
This app means business. Quite literally . It gives you breaking news across a broad range of categories and you're also able to personalise your list of markets to watch be it Equity Indexes, Bonds and much more.