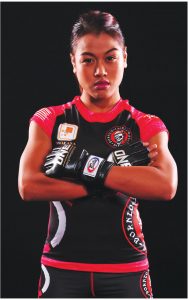 ~The first Malaysian Mixed Martial Arts (MMA) female fighter, Ann Osman is not settling for a mediocre path. The MMA fighter and businesswoman has some losses and wins throughout her career, but her fierce array of fighting skills is what has made her the role model in what she does.~
BACKGROUND
After getting my Diploma in Computer Science, I worked in various companies, mostly in the Sales & Marketing line including Astro Radio and a travel company. When I first made my Pro MMA debut, I was working as a Business Development Manager for iProperty.com Malaysia. I left my job the year after my debut to focus on my fight career as well as to start my own travel company which is Travel Rite Tours Sdn Bhd today.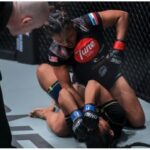 EXPERIENCE
I first got involved in MMA after my coach, AJ "Pyro" Lias (also ONE Championship fighter) invited me to his small MMA group class after I have been training Muay Thai with him. There weren't many other women training MMA at the time after joining my first class, I was just hooked! AJ didn't have his own gym at the time however I would always come for training every chance I get. Soon after, I competed in my first Amateur MMA competition which was in Petaling Jaya (Sept 2012). I lost my first Amateur MMA fight but it drew a much bigger interest in me – to compete more. I started competing in other Muay Thai fights and later on that year, I was signed by ONE Championship to fight on their Singapore card in Oct 2013. The rest is history.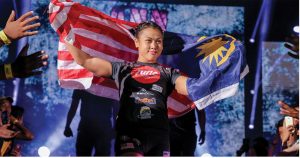 MOTIVATION
In general, I train at least 2 hours a day everyday. Training becomes more intense and longer when I am preparing for a fight. My coach always tell me to "keep calm and dig deep". It has helped me both   in and out the cage. I am very passionate in what I do and that itself becomes my drive. On days that I feel low, I take a breather and visualize myself  achieving my dream and my goals. Visualizing the end result always keeps me motivated to  keep pursuing my goals.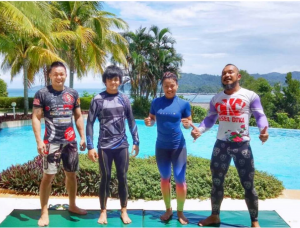 SOCIAL MEDIA
Outside of the fighting arena, I am very active on both Instagram and Facebook. I enjoy sharing my experiences and a bit of my daily life with others however I do try not to go overboard with social media by posting too much personal details. I love staying connected with old friends and of course making new ones from within the industry as well. On Facebook, I enjoy articles and videos shared. On Instagram, I love following other MMA fighters and Martial Art practitioners, fitness advocates and inspiring entrepreneurs.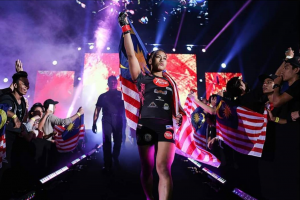 To CFM readers, believe and hustle – that's what it takes to achieve anything you want in life. Believe in yourself, in the things you do and your goals. I always tell my Sales staff, "If you don't believe in the product, how are you going to sell them?". That applies to you too. If you don't believe in yourself and your talent, it's a dead end from the get go. Believing is not always achieving if you don't put in the work so earn it and work hard for it.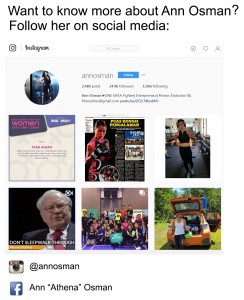 Source : SHOUT Q3 2017, consumerinfo.my #connected #CFMmalaysia  #CFMshout