One of the most recognisable faces on Malaysia television, Emily Zying is no stranger to fame as she has played an array of compelling roles in a host of dramas aired both locally and abroad. SHOUT! inds out what's next for the actress extraordinaire.
Tell us a bit about yourself
I am 25 this year and I just graduated from Tunku Abdul Rahman College last year with a degree in Public Relations. I'm an only child and I started my foray into acting at 19. My parents had reservations about my chosen career path but they fully support my career now. I've appeared in more than 20 dramas in various languages including English, Chinese and Bahasa Malaysia. I've also acted in three films including 'Awak Nak Kahwin dengan Saya?' and 'Kaki Kitai' with two more films coming next year. I'm also the brand ambassador for 11street and collaborated with Korean superstar, Lee Min Ho. I'm looking to broaden my horizons both locally and internationally.
How did you become an actress?
I initially never dreamed of being an actress. I actually wanted to be a newscaster. When I was in university, my friend called me up and asked if I wanted to be casted as an extra in a show on NTV7. I appeared in two shots. I didn't think much of it then and just focused on my studies. But in 2010, I was called to take on a key role in a Chinese drama called "A Time to Embrace" where I played the single mother of the famous Shaw brothers. It was my irst big break in the industry. I've not looked back since.
What is the daily routine of an actress like?
It is usually quite intense. The most recent drama that I worked on had me shooting back-to-back for three months straight. We had only one day of in ten with shoot days taking place from dawn to dusk. In between, it's memorising scripts and practising for our roles. It's no cakewalk but it's a positive experience all the same.
How do you relax after work?
I love reading a lot. I install the Kindle app so I can read e-books easily wherever I go, even when I'm on a shoot and I read as much as I can. I'm a Harry Potter fan and I have the whole series both in hardcopy and on my Kindle too in both English and Chinese. I also love Dan Brown's work as well. I am also picking up running and just finished my first half marathon.
What was your most memorable role and why?
It was when I played the role of a struggling makeup artist who became a mortician's assistant in a movie called Sunflower . The role is very dear to me as the culmination of the film had the protagonist helping her late grandmother do her makeup at her funeral. I was very close to my own grandmother. When she passed away I was on a shoot out of town. I only found out after I got back. There was a real emotional connection between the character and me as I really felt what she went through.
What do you think of technology and the use of social media platforms to connect with fans?
Social media is a wonderful way to gain exposure both locally and abroad. Previously, it was hard to get exposure as an actress via traditional media channels. With social media, we can instantly connect with fans and get feedback from them too. It's two way communication and it helps show more of what we do as actors so that they understand that our roles do not define us. Audiences often have the misconception that what we play on screen is who we are in real life. Connecting with our fans helps us to know them better.
Use three words to describe yourself
Fun. Independent. Sensitive.
How do you connect with your fans?
I update my fans on my work and life regulary on Instagram and Facebook which enjoy over 60,000 followers per platform. Fortunately, I am trilingual in English, Bahasa and Chinese so I manage my social media platforms personally. I love the interactivity of social media and I post on average once a day. I also have selected examples of my work like the short movie Sunlowers on YouTube which helps me reach out to an international audience and I have so far enjoyed very positive feedback
Any advice for people who would like to follow in your footsteps?
Firstly, you need to be hardworking. Acting isn't as glamorous a career as it sounds. The working hours are long and the pace is gruelling. You have to be able to stay the course and be ready for hardship and stress. Secondly, you have to love what you are doing. If you are in it just for the fame and glory you won't last long. You have to be passionate about your craft to truly deliver a great performance. 
Have you heard of the CFM and the role they play in protecting consumer rights?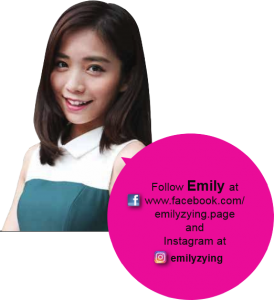 Do you have any complaints about your telco or service providers? I have heard of CFM and know where to ile any complaints if needed. Their various communications channels, especially via their online app make it easy for the public to lodge their complaint. So far, I have not encountered any major problems with any of my service providers.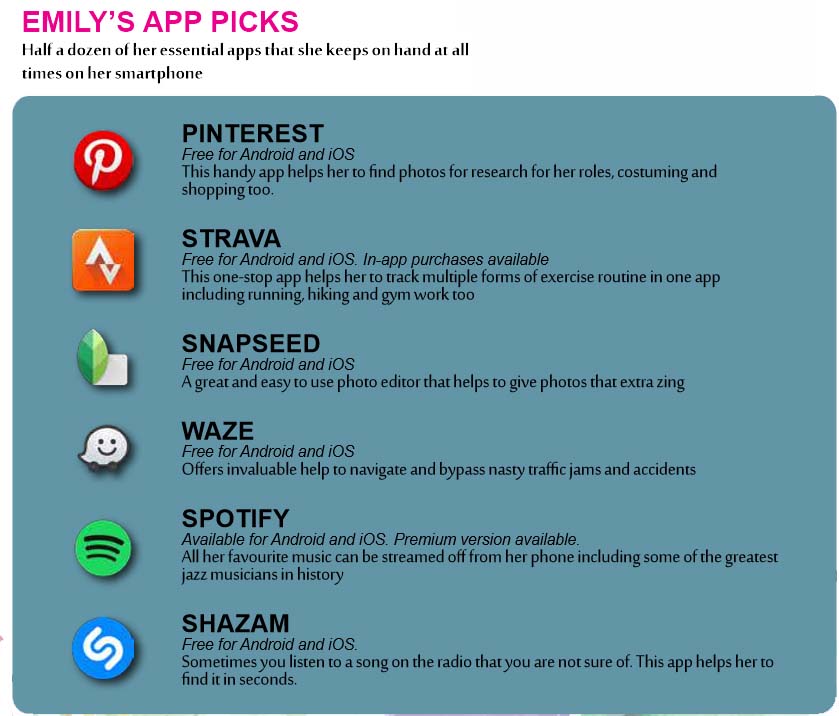 Source : SHOUT Q1 2017, consumerinfo.my #connected #CFMmalaysia #CFMshout