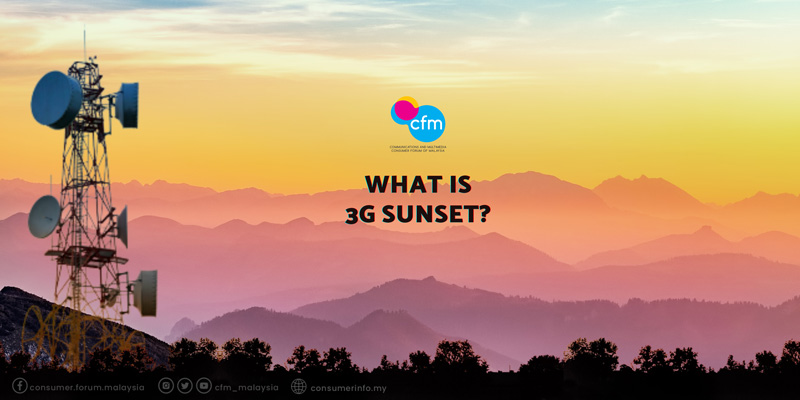 1.   What is 3G Sunset?
As part of JENDELA or Jalinan Digital Negara, which is a comprehensive digital infrastructure plan aimed at addressing the arising needs and demand for better quality for fixed and mobile broadband coverage, amidst the COVID-19 pandemic and the Movement Control Order, 3G sunset is the gradual retirement of all the 3G network in Malaysia. With this initiative, the mobile network operators (MNOs), namely Celcom Axiata Berhad ("Celcom"), Digi Telecommunications Sdn Bhd ("Digi"), Maxis Berhad ("Maxis") and U Mobile Sdn Bhd ("U Mobile") will be able to provide faster, and better 4G network experience throughout the country by December 2021.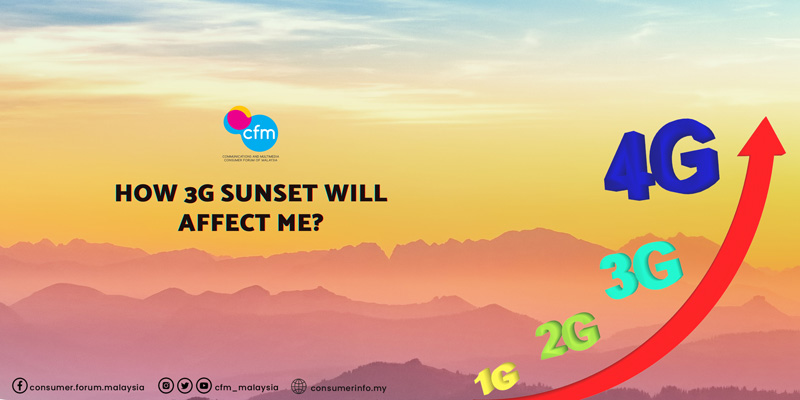 2.   With 3G Sunset, it will allow a wider 4G network infrastructure and coverage that consequently will improve the followings:
Better quality of service in internet browsing, video streaming and online services
Higher data speeds
Lower latency
Improved network reliability and stability
Enhance the quality of online experience.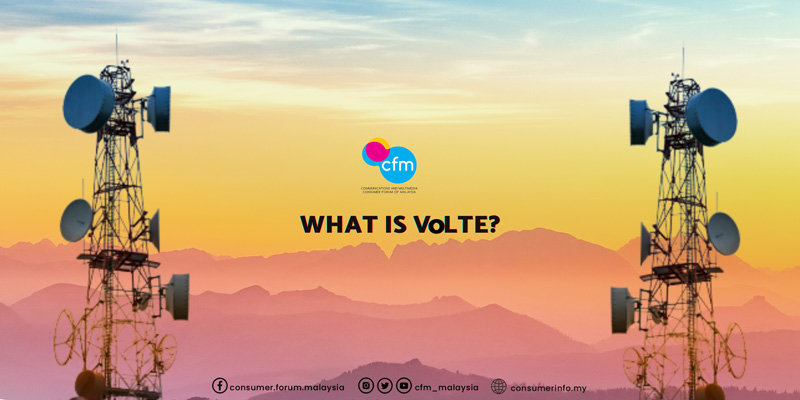 3.   What is VoLTE?
VoLTE stands for "Voice Over LTE". The technology allows you to enjoy high-quality calls on 4G LTE network. 4G VoLTE enables high-definition and you can talk and surf at the same time on your network with VoLTE.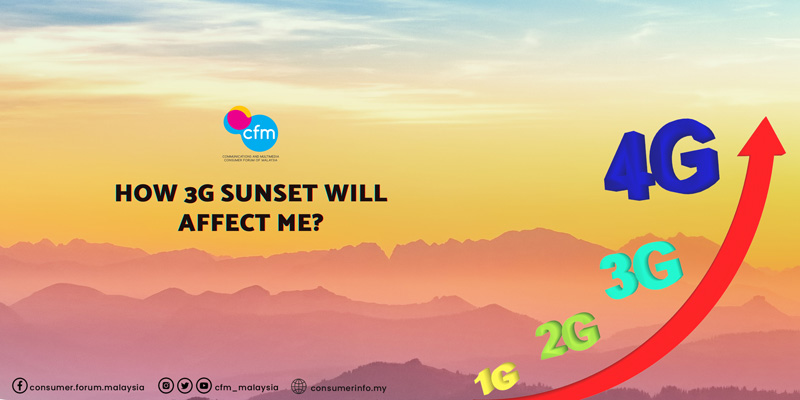 4.   How 3G Sunset will affect me?
The gradual retirement of 3G network will affect all devices that are not compatible with 4G or higher. You are encouraged to ensure that your devices are not only 4G compatible but also 4G VoLTE compatible to allow voice calls to be made over the 4G LTE network.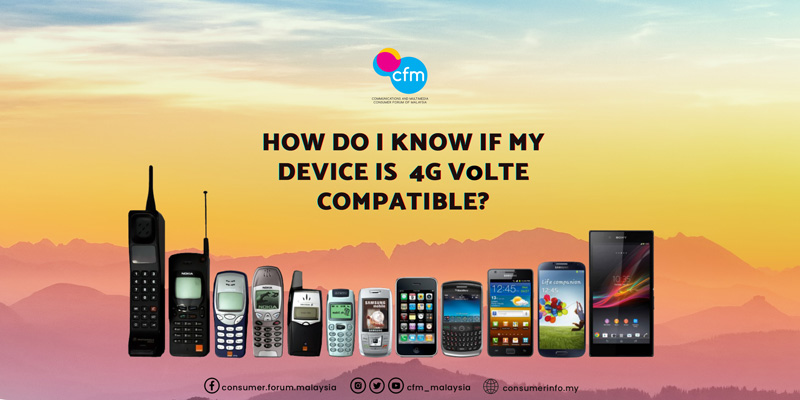 5.   How do I know if my device is 4G VoLTE compatible?
Firstly, to check whether your device is 4G compatible or not, you may look at the signal network bar on your device to see if it shows the '4G' icon. Then, to check whether your device is 4G VoLTE compatible or not, please follow the instructions as below:
For Android phones:
Go to Settings > Mobile Networks > Network Mode. Here you will see if your phone has the option of selecting a 4G/LTE mode. If the mode is listed, your phone is 4G VoLTE enabled.
For iPhone phones:
Settings > Mobile Data > Mobile Data Options > Voice & Data > Enable VoLTE. Here if you see Enable 4G LTE option, your phone is 4G compatible. You can select this option to enable 4G VoLTE.
For Windows phones:
Go to Settings > Cellular + Sim > Highest connection speed. Here you should see if LTE appears in the list. If LTE option is there, that means your phone is 4G enabled and you can select the option to connect to 4G network.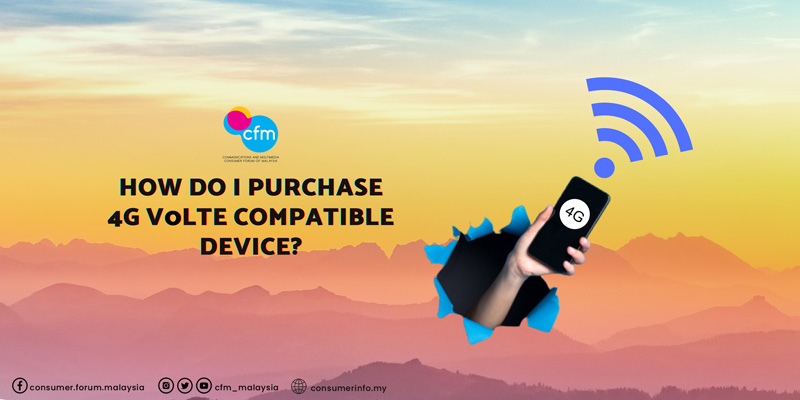 6.   How do I purchase 4G VoLTE compatible devices?
Before purchasing any device, you may ask the seller to show you 4G VoLTE compatible devices. Most of the brands do have devices that are 4G VoLTE compatible here is the non-exhaustive list of 4G VoLTE compatible devices: