~Erudite and eloquent, Syed Saddiq is currently the world's best ESL speaker, one of the youngest part-time lecturers in the history of IIUM, and a three-time winner of Asia's Best Speaker award. He has taken time to discuss the genteel art of eloquent discourse and how it can be applied to daily life.~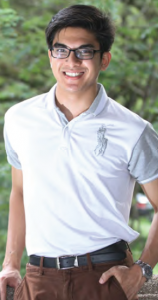 I am a proud Malaysian hailing from our Jewel of the South, Johor Darul Takzim. I am the youngest of four siblings. My mother is a high school teacher while my dad is a retiree. I studied at the Royal Military College, where I finished my Basic Military Training course and completed my high school. I'm currently a researcher at a local think tank, a part time lecturer at the International Islamic University Malaysia, a columnist for Yahoo Malaysia and MalaysiaKini, as well as a debate coach for the Malaysian National Team.
Five years ago, I never expected to get where I am today, and I am deeply humbled. What inspires me the most is the desire to fly the Malaysian flag high across the globe. I make it a point to prove to the global community that Malaysian Muslims are equally competent with the world's best intellectuals. My role model and touchstone is my mum. Despite coming from a disadvantaged background, she is a fighter, never giving up until the battle is won. She is also a natural diplomat.
I started out as someone who could barely speak English and had weak general knowledge. I joined a debate team to improve my English and general knowledge in my last year at RMC. My first debate was at a high school tournament against an all-girls school. I was crushed. It was a humbling experience.
To improve, I started practicing elocution in front of a mirror on a daily basis. Practice makes perfect. It is important to have passion and diligence as well. You must also be wellread to debate effectively. If you want to be a more persuasive speaker, you have to read everything! That's the golden rule of a debater. You have to be a walking encyclopedia and be ready to debate on a range of issues from sports to Palestinian-Israeli politics at the drop of a hat. This is because in a varsity debate, the topic is only released 15 minutes before the round and Internet access is disallowed.
Everything I've learnt in debating can be applied to daily life. It has taught me how to be diplomatic and politically salient which is critical in daily transactions. It can also be applied in our increasingly interconnected life and use of social media, as being able to offer one's opinion requires the ability to formulate well-reasoned arguments. Debating has taught me that. It has also made me a well-read global citizen and given me opportunities that I am very grateful for. Debating is not just a pastime; it's a lifestyle. You don't turn off your "debating persona" at the end of a tournament. Instead, it embodies who you are.
SYED SADDIQ'S TIPS ON USING SOCIAL MEDIA
Follow Syed on Facebook at syed.saddiq.1 and Instagram at syedsaddiq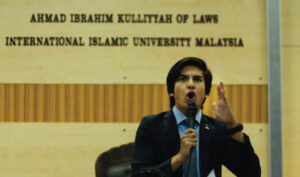 Always track the outcome of your posts to correct past mistakes and improve on the general quality of your posts.

Stay away from throwing personal insults, as they looks less than professional.

Always remain calm and composed when posting or formulating a message.

Always remember that social media is a public space. Whatever you post will be judged by the public.

Solicit feedback from friends and family.
Source : SHOUT Q4 2015, consumerinfo.my #connected #CFMmalaysia  #CFMshout