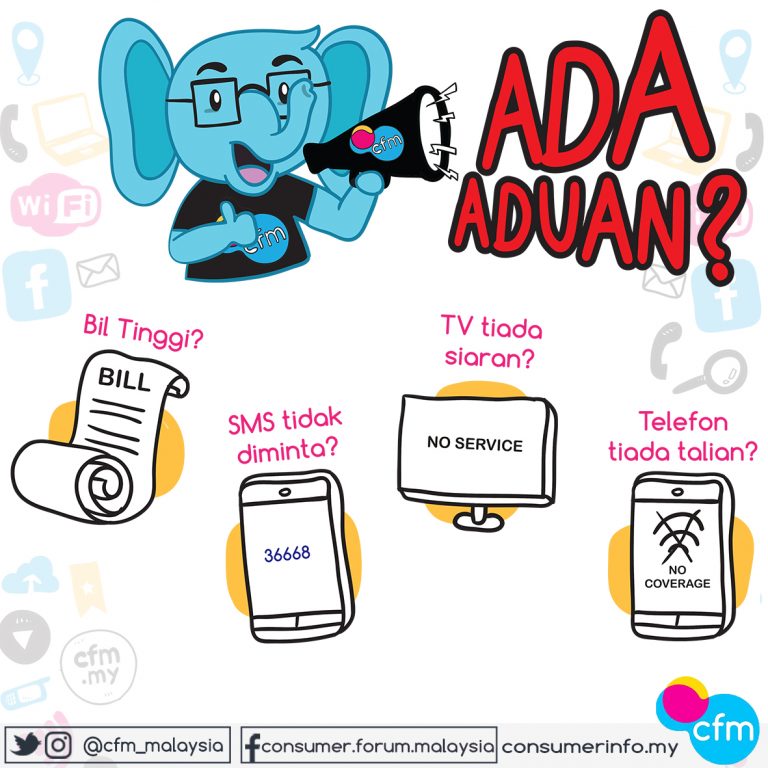 "What type of complaints can I lodge to CFM?"
COMPLAINTS ON COMMUNICATION AND MULTIMEDIA SERVICES, SUCH AS:
Billing
Billing Disputes, Billing Errors, Delayed Bills, No Bills, Overcharging, Refund Delay.
Service Quality
Dropped Calls, Blocked Calls, No Coverage, Poor Coverage, Slow Internet Speed, Service Activation Delay, Service Restoration Delay.
SMS
Scams, Spams, Receiving Unsubcsribed SMS, Receiving Threatening / Abusive / Obscene SMS.
Information Privacy
Identity Theft, Online Identity Fraud, Unauthorised Distribution of Personal Information.
Others
Disputed Terms & Conditions, Unauthorised Subscription of Services, Unfair Practices, Poor Customer Service, Misleading Advertisement & Promotion, Misleading Prices and Packages, Online Threatening / Abusive / Obscene Content.