Live streaming is taking the world by storm, here is what you need to know to get started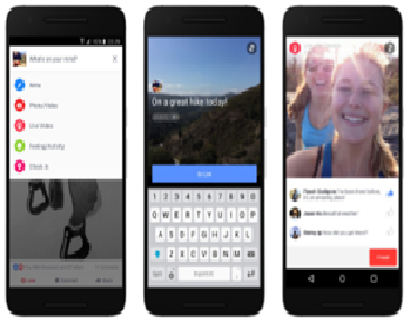 With the advent of improved smartphone cameras and better internet connectivity, news organisations and the man on the street are increasingly turning to online video streaming to view and cover events as they happen and to intimately engage with audiences in real time. What used to require hardware that filled up your average van is now all crammed into a smartphone, allowing anyone and everyone to be a potential reporter.
Getting Started
Getting started with live streaming is easy. At the absolute minimum, all you need is a smartphone, preferable one with a good rear camera. A generous data plan is a given as streaming live video uses up a lot of data. You'll also need an app to live stream. Among the more popular ones are Facebook and Periscope. When you go live, followers or friends are notified and can participate by commenting or liking your feed. Before you start streaming something important, practice your delivery beforehand so you don't fumble when the curtains go up.
What is Live Streaming For?
With live streaming, you can share events as they happen like a performance or a party so that people who can't attend can experience it vicariously through your live stream. You can also use it as a kind of video forum of sorts to share ideas, opinions or even review or describe something of personal interest like a movie, a popular idea or a new product. The sky's the limit though there are practical, legal and moral concerns as to what you can stream.
What Can You Live Stream
You can live stream on virtually any topic you desire though you'll get more interest if you involve current or interesting subjects and events. When you do so, you'll have to be aware of several factors before you go live. The biggest problem that you can potentially fall afoul of is copyright. Live streaming a street busker is one thing, streaming a ticketed concert is a potential violation of copyright. You need to thoroughly familiarise yourself with copyright laws. Live streaming dangerous situations like an earthquake may open up risks to life and limb as well as societal or legal concerns if you film images that induce emotional trauma like crime scenes and the like. The rule of thumb here is if what you post is what you'd be comfortable to allow a family member to watch. Ultimately, be mindful of what you stream as it impacts on your personal reputation and can make you personally liable to litigation.
Live Streaming Gear Checklist
Want to get started live streaming? Here's the gear you need: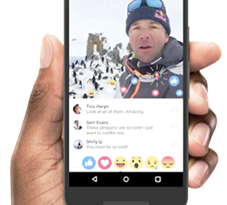 A smartphone with a good rear camera

A high quota GB data plan.

A power bank to recharge your phone
If you're comfortable with live streaming, here's a list of gear that will take your videos to the next level. Prices vary though it's better to invest in higher quality gear that will last you for a long time:
Audio mike for clearer voice pick-ups

Tripod with phone grip for a steadier grip

Handheld LED lights for better images
Source : SHOUT H2 2016 , consumerinfo.my #CFMarticle #CFMmalaysia