CYBERJAYA, 4 JULY 2022 – In light of the recent Maxis service disruption, the Communications and Multimedia Consumer Forum of Malaysia (CFM) is renewing its call for compensation guidelines to be drawn up to protect consumers.
CFM Chairman, En. Muhammad Radzillah said that consumers are becoming increasingly dependent on technology to remain connected both socially and professionally. Any disruptions to or service outages will have a major impact on the lives of users as reflected in the comments from consumers that have flooded social media.
"More and more of us are using our devices to make calls and conduct our personal and work affairs online and from all sorts of places as well. When this incident occurred, consumers who are working from home, students who were trying to join online classes, those who urgently needed to respond to messages and even those who were trying to make payments at toll plazas, all found themselves in difficulties. Many have suffered not only inconvenience but actual losses as well and they should be compensated.", he said.
En. Muhammad Radzillah explained that whilst CFM prefers for there not to be any down time, in instances where disruption happens, users must receive more than just an apology and a token effort at compensation. In previous cases he said, consumers suffered service outage for several hours and were only offered free SMS and in a more recent case, free data for a few hours. Compared to the loss to consumers, the cost of SMS' is negligible whilst for users on unlimited data plans, the free data may not make much difference to them.
"As we move towards 5G these issues should be a thing of the past. Quality of service is a matter for the Malaysian Communications and Multimedia Commission (MCMC), and I believe that they have reviewed the relevant mandatory standards not too long ago. However, what we are talking about here is more than just regulatory action but compensation for consumers who have been disadvantaged. In some jurisdictions, it may involve compensation commensurate with the loss to the consumer. Perhaps this can be a starting point for discussions between the relevant stakeholders.", he said.
En. Radzillah also added that CFM was confident that with the compensation guidelines, the number of complaints that it receives would be reduced and/or resolved faster. A framework that offers guidance on suitable and commensurate compensation would be beneficial to all parties involved in complaints management, providing a clear and consistent basis for resolution. He added that CFM is willing to play its part to work with service providers and MCMC in coming up with the appropriate guidelines.
#YourRightsOurPriority
#ChampioningConsumers
#BeASmartConsumer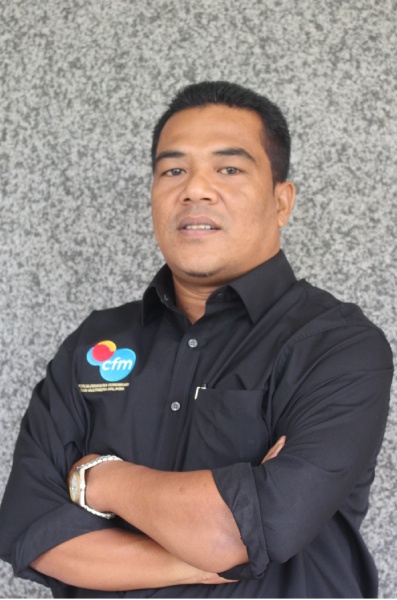 Encik Muhammad Radzillah – PEKOMA 
_____________END______________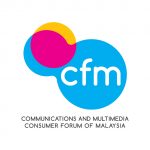 About CFM
The Communications and Multimedia Consumer Forum of Malaysia (CFM) were established and designated by the Malaysian Communications and Multimedia Commission (MCMC) in February 2001 as an industry forum under Section 189 of the Communications and Multimedia Act 1998 (CMA). It is a platform for the industry and the consumers/public to make coherent and constructive contributions to service improvements and policy developments.
CFM is tasked with, amongst others, to promote the growth of Malaysia's communications and multimedia industry and the protection of consumer interests by fostering the highest standards of business ethics and behaviour through industry self-governance. CFM also facilitates complaints redress on communications and multimedia services.
If there are any unresolved complaints regarding communications and multimedia services, consumers are welcomed to submit complaints through:

COMPLAINT PORTAL

(integrated system with MCMC)

OFFICE

CFM

Malaysian Communications & Multimedia Commission (MCMC) Former HQ,

Jalan Impact, Cyber 6,

63000 Cyberjaya,

Selangor
For more information and useful tips, please visit our portal and social media page:
PORTAL CFM
CFM SOCIAL MEDIA

Facebook: consumer.forum.malaysia

Twitter: @cfm_malaysia

Instagram: @cfm_malaysia