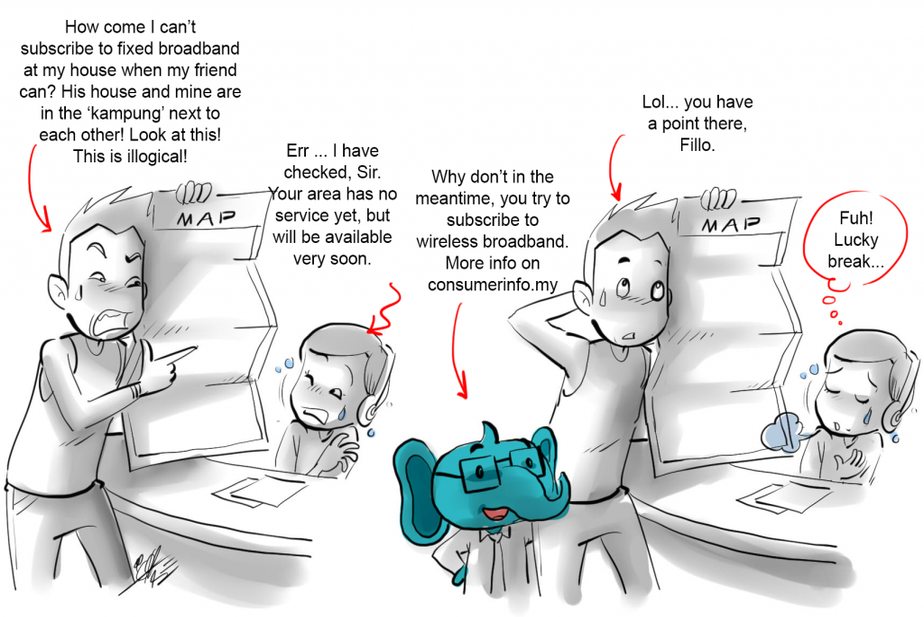 Scenario i: The area where I live does not have fiber broadband coverage, whereas the neighbourhood beside my area has coverage even though the distance between these two places is less than 100 metres. I've applied for this service but this issue still can't be resolved due to a lack of the service provider's infrastructure in my area.

Scenario ii:  A service provider promised me that the infrastructure which is crucial for me to use their broadband internet service would be available by the end of February. In fact, the date that was initially mentioned to me was December last year. However, the service provider still fails to provide the necessary infrastructure even though February is already here.
Scenario iii: I'm stuck in a disappointing situation right now. The area where I live does not have decent internet access. All the service providers whom I've contacted mentioned that they do not provide coverage in my area. My wife and I can't get things done until we reach our offices. To make things worse, our kids can't even get their homework done. We're not alone as there is a sizeable population in my area who requires proper internet access to make our daily lives easier. Please help us to get connected.
Answer : Service provider has a limitation in providing the service in that area due to some internal factors such as cost approval. There are also other external factors which contribute to the offering of service infrastructures including access permit, approval of the local authority, building management's approval, the readiness of internal access in customer's premise by the customers or building management.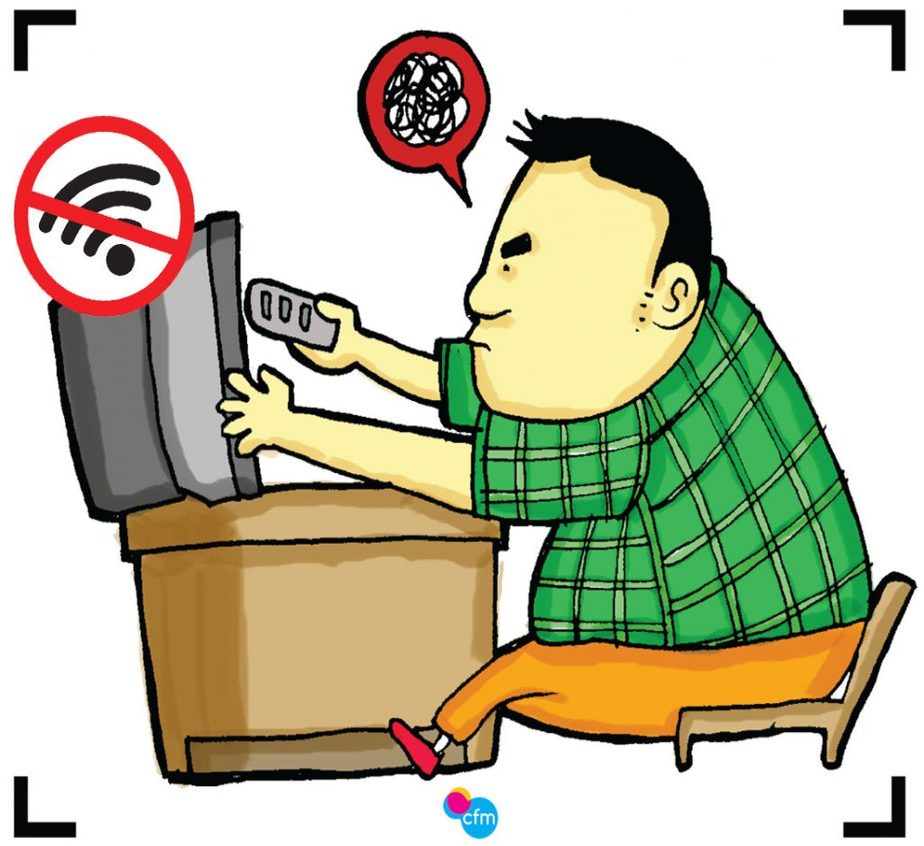 | | |
| --- | --- |
| | Before subscribing to any service, it is advisable to obtain preliminary information about the availability of services in your area from your preferred service provider.  |
| | You may also seek another alternative service if in any case, your preferred service is still not available in your area. |
GCC GUIDELINES
1. Provision of Information
A. Fundamental Principles for Service Providers
1.3 Service Providers must respond to Consumer requests for information on Services currently available within seven (7) days of the date of receipt of the
customer's request for information.