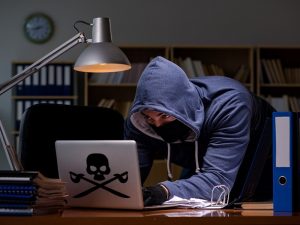 ~With the popularity of the internet and technology evolving rapidly,
more and more people are choosing to consume their content online~
What's the big deal about digital piracy? If consumers can enjoy unlimited content and channels at an unbelievably low price, won't everybody win in this situation? What's more, all these uncertified set-top boxes are easy to find and easy to buy!
WHAT ARE THE RISKS USING PIRATED DIGITAL CONTENT?
Reality is, it's illegal. Creating, utilising and selling these services without an appropriate license is against the law. Although accessing illegal digital content may be convenient, cheap, or even free, the real cost of digital piracy goes beyond that. Not only does it hurt the media and content creation companies, it can also harm the consumers' pockets in the long run. In the end, digital content piracy is unfair to everyone.
The risks of using digital contents piracy :
Quality – It often lacks key elements and documentation of poor resolution, and comes with no warranty, protection or upgrade options
Viruses – Untested, counterfeit discs may be infected with viruses that will damage your hard drive or cripple your network, without the benefit of technical support
At Work – copying or using illegally copied digital contents or software at work puts the entire company at risk for copyright infringement. Pirated software that is either dysfunctional or that contains viruses wastes company resources and drives up IT costs
Issue Reporting – You, as consumers can risk losing your money when the illegal services are taken down by the authorities. And even if you are faced with issues or problems while still subscribing to the services, you won't be able to seek redress even by lodging complaints to the service providers or CFM since these services are not legally registered.
Bad Influence – Another danger that digital piracy poses is that since these unauthorized services provide unfiltered content with no censorship, it can expose us, especially children, to unsuitable and undesirable content. It doesn't come with any parental control and as most have known now, the bad influence that can harm young minds are never worth the cheap prices.
HOW TO SPOT, AVOID PIRATED MUSIC, VIDEOS or FILMS?
When you are visiting a suspicious site, always ask yourself these questions:
Is the content being sold at other places, but offered free to download? If yes, it's most probably pirated.

Is the seller a known, reputable company with good reviews and a positive rating? If yes, the content is probably not pirated.

If you're purchasing a DVD or CD, does the packaging look legitimate with all the seals, holograms, etc. in place? If not, it is definitely pirated.

Is the site offering movies that are still playing in theaters or ones that were just released on DVD? If yes, the chances of it being pirated are high.
When in doubt, find a different source for the content that you know is legitimate. Stealing content online is easy, but that doesn't stop it from being wrong – and illegal.
HOW TO KNOW YOU ARE VISITING AN ONLINE PIRACY SITE?
There are many different types of websites that provide unlawful access to copyrighted content such as films, music, TV, games, and software.
Streaming site
Illegal streaming allows you ;
to watch unlawfully copyrighted content on demand without downloading the illegal file.
the websites may stream directly or provide links to content hosted on other websites. Both hosting unauthorised content and providing links to unauthorised content is illegal.

these sites are often user-friendly, with content divided into categories such as genre, year or language.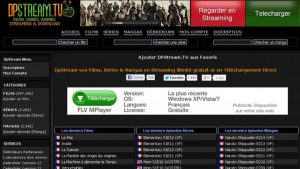 Cyberlockers
Cyberlockers are file-storage and file-sharing services for various media file types, such as photos, videos and sound files. They offer fast, convenient and anonymous distribution of content, which can be downloaded or streamed and quite often these sites are generating significant income through subscription services. Cyberlockers are very hard to monitor, as they employ one-to-one connectivity which is essentially invisible to surveillance tools. Because of this, cyberlockers are an ideal tool for trading pirated movie and music files.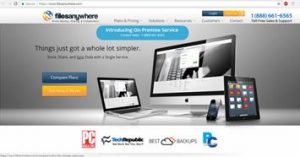 P2P
P2P or peer-to-peer sharing sites allow the sharing of digital files among "peers". When using a peer-to-peer network you are allowing files stored on your computer to be available for copying by other users. You can then transfer exact copies of these files from one computer to another. Although it is legal to share large amounts of data or files, more often than not it is used to exchange copyrighted material illegally.
While people may believe their files are only available to a few friends, these files can be accessed by millions of people all over the world who are part of the same P2P network. The default setting for most P2P networks ensures that individuals downloading files are simultaneously uploading files, which means if you download movies you are also distributing illegal content to others. Without knowing, it would expose you to identity theft as P2P file sharing did not offer security in data privacy.

Linking sites
Linking websites collate thousands of links to pirated content often stored on external cyberlockers. These sites are widely spanning and invisible that provide unlawful access to copyrighted content.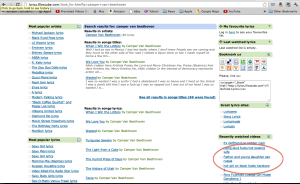 Torrent sites
Film release groups upload and share content on private torrent sites that rely on donations from members. The material eventually makes its way onto public torrent sites, where it can be downloaded by anyone.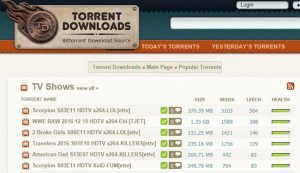 To fight against digital piracy, you can choose to subscribe to legal content services such as HyppTV, iflix, Tonton and much more. For Music, you may try Spotify, Apple Music, or other Music Streaming App. Since we're moving towards advancement in the digital world, content providers are also trying their best to provide their customers with the best deals while enjoying buffer free and hassle free services.
Consumers should be aware of the seriousness of digital piracy, and avoid being on the wrong side of the law. Besides that, it is one of the consumers' rights in the communications and multimedia industry to be protected against poor and unsatisfactory services. By being a smarter consumer, you can be assured of good services and your issues resolved if you ever need to lodge your complaints.
#YourRightsOurPriority