CYBERJAYA, 18 MAY 2022 – To commemorate World Telecommunication and Information Society Day(WTISD) 2022 and its theme Digital Technologies for Older Persons and Healthy Ageing, Communication and Multimedia Consumer Forum of Malaysia(CFM) Chairman urges the need to minimise the generational gap and to be more inclusive of older persons in order to gain benefits in using technology.
The Secretary General of the International Telecommunication Union(ITU), Houlin Zhao, had mentioned in his WTISD address that older persons have greatly contributed to the social and economic achievements of our time and now require our help to ensure that they can continue to be contributing members of society.
In this regard, the government has already paved the way towards digital literacy through the implementation of digitisation under the Digital Economy Action Plan and the 12th Malaysia Plan which ultimately will include 5G. All parties are the catalyst in being digital enablers.
In echoing this sentiment, CFM Chairman, En. Muhammad Radzillah Abdullah said, "Whilst the government have been playing the part and telcos are continuously creating packages for older persons, digital technologists should also consider this generation in advancing and developing new technologies. The older generation are not digital natives so they need assistance and guidance to be able to leverage on technology. There is no use to have technological advancements such as telemedicine or AI if they cannot use it. This will put healthy ageing and wellness at stake."
En.Radzillah also added that developers of digital technology should be mindful not just of the digital divide but also generational issues so that they do not inadvertently create technology that is ageist.  "Making assumptions on how older persons use technology in their daily lives may actually have the unintended effect of widening this divide or creating further barriers to digital access. CFM therefore calls upon every party to include the aged in their considerations for technological advancements to eliminate ageism and greatly improve the lives of older persons to allow them to age healthily."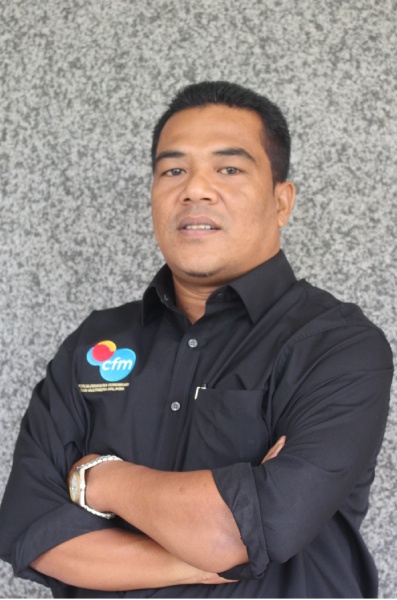 Encik Muhammad Radzillah – PEKOMA 
_____________END______________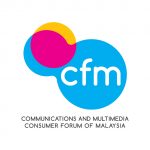 About CFM
The Communications and Multimedia Consumer Forum of Malaysia (CFM) were established and designated by the Malaysian Communications and Multimedia Commission (MCMC) in February 2001 as an industry forum under Section 189 of the Communications and Multimedia Act 1998 (CMA). It is a platform for the industry and the consumers/public to make coherent and constructive contributions to service improvements and policy developments.
CFM is tasked with, amongst others, to promote the growth of Malaysia's communications and multimedia industry and the protection of consumer interests by fostering the highest standards of business ethics and behaviour through industry self-governance. CFM also facilitates complaints redress on communications and multimedia services.
If there are any unresolved complaints regarding communications and multimedia services, consumers are welcomed to submit complaints through:

COMPLAINT PORTAL

(integrated system with MCMC)

OFFICE

CFM

Malaysian Communications & Multimedia Commission (MCMC) Former HQ,

Jalan Impact, Cyber 6,

63000 Cyberjaya,

Selangor
For more information and useful tips, please visit our portal and social media page:
PORTAL CFM
CFM SOCIAL MEDIA

Facebook: consumer.forum.malaysia

Twitter: @cfm_malaysia

Instagram: @cfm_malaysia